QUALITY CONTROL MEASURES IN HERB MANUFACTURING
I. Crude herb processing
Practitioners who prescribe Chinese herb materials, and patients or other consumers who ingest Chinese herbs, have expressed a desire to know more about the quality control measures that go into the production of finished Chinese herb products. This article depicts some protective measures involved with storage, identification, handling, and processing of crude herb materials. In this case, the measures taken at New Century Herb, Inc. (San Francisco) are described. This company provides crude herb materials to several U.S. manufacturers of finished herb products. Here is a visual tour of their facilities with comments on some of the numerous quality control measures.

Bulk herbs are imported from China, arriving in cartons and fiber sacks. The inventories are carefully managed based on past usage levels; by doing so, future needs are always met without concerns and stored materials are not retained for excessive periods, maintaining a fresh supply of herbs for manufacturing. The containers are carefully labeled to assure quick and easy identification of contents.
Herbs are identified using the traditional "organoleptic" method (examining the shape, feeling the texture, smelling the fragrance, and tasting the material). In addition, microscopic examination is used to confirm the identity in terms of characteristic fine features of the materials. Pictured here are [upper left, upper right, lower left, lower right respectively]: celosia seed (qingxiangzi), leonurus fruit (chongweizi), cuscuta seed (tusizi), and astragalus seed (shayuanzi).
A Fourier Transfer Infra-Red (FTIR) spectrophotometer (left) and computer display of data (right) can help confirm the identity of herbs or herb mixtures. Although detailed information about herb constituents cannot be revealed by this technique, two batches of herb materials can be compared to confirm that they are the same or different materials.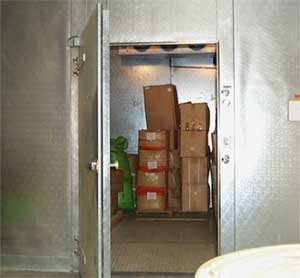 The purity and shelf-life of herbs is assured by cleaning them, removing pests, and storing under ideal conditions. Herb materials may be washed with plenty of clean water prior to carrying out any processing. A vacuum chamber (left) is an integral part of the effort to keep the herb materials fresh. The vacuum process deprives pests of oxygen, thus killing them, without the use of any chemicals. The vacuum process also helps remove extra moisture, preventing molds and other micro-organisms from growing. A walk-in cooler is used to store some herbs in order to preserve their freshness; this is especially valuable for soft, moist fruits.
Electric convection ovens (above left) are used in herb preparation; selected herbs are treated at temperatures set appropriately for each one to remove excess moisture prior to grinding. The "cruncher" (above right) is the first step in breaking up large pieces of herbs (as pictured below) before grinding them to powder.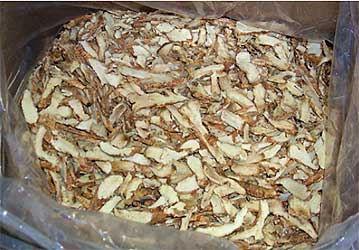 Herbs shown here are (left to right): white atractylodes (baizhu), anemarrhena (zhimu), and morus leaf (sangye).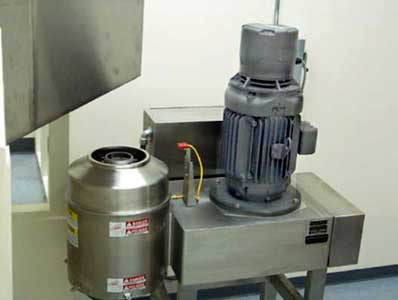 A modern high speed herb grinder (above left) attains speeds up to 9,000 rpm to convert the crunched herbs into fine powder that releases all its components when ingested. The processing is very quick and avoids overheating the herb materials. Powders are then sieved in an electronic device (above right) to assure uniformity of the finished powder.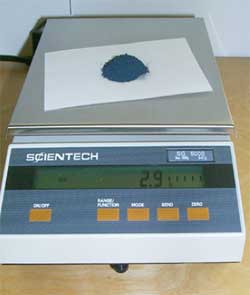 A sieve shaker (upper right) measures the fineness and uniformity of the powder, which is evaluated by precise electronic weight measure (bottom right) for each particle size. The finished powders are stored in fiber drums with double plastic liners, and carefully labeled for shipment to the tableting factory. Typical batch sizes for the powders are 150-450 pounds, requiring 2-4 drums, which are then bound together with plastic wrap to maintain continuity of product from storage to shipping

.