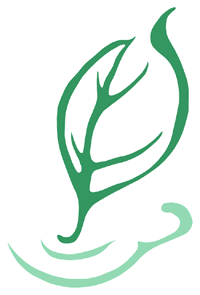 All-The-Tea Company
Tibetan Tea Products from All the Tea Company

| | |
| --- | --- |
| All-The-Tea Company specializes in organically grown Tibetan green teas, alone and combined with famous herbs, like rhodiola and snow lotus. The tea is grown at the Yigong Tea Plantation in Linzhi Prefecture, Tibet, at an altitude of over 12,000 feet, at the base of huge mountain peaks with crystal clear run-off and perfect mist and cloud conditions for tea growing. Nearly half of Linzhi is covered by natural forests; the rest is mountain ranges, interrupted by beautiful valleys with rushing rivers. | Potala Palace in Tibet. |
The expertise for growing tea was introduced to Tibet from China during the Tang Dynasty, over a thousand years ago. More recently, the Tibet Sun Agricultural Resources Development Company provided improved tea growing techniques for the tea plantation. Tibet-Sun is a major investor in Tibetan agricultural and natural forest resource products, including rhodiola, saffron, and other precious materials; it provides excellent work opportunities and income for the Tibetan people. Tea grown in Tibet is considered sacred tea, and, unlike standard teas, is collected only during one season, due to the high altitude.


Tibetan women harvesting tea.


Tibetan tea.

The tea is organically grown and certified with the Green Foods mark at the Grade A Level; the certification comes from the China Green Food Development Center, Beijing, and is recognized internationally. Tibet black tea, also available, is not yet certified.

The tea products are manufactured at the Tibet Taiyang Agricultural Resources Development Company, Ltd. The factory meets all modern standards for cleanliness and quality production methods. The tea bagging equipment was specially imported from Italy, which has the world's top machines. Unlike other companies that produce tea bags with tea remnants left over from first quality loose tea leaf, this factory uses the first quality tea for both the loose tea and the tea bags.
In addition to green tea in tea bags and loose tea packs, specialty products are also available, including the unique Mao Feng tea, one of the most highly regarded teas in all of China (usually grown in the Yellow Mountain region of southern China), and mixed green tea with herbs.